Keep up to date with the Latest Trends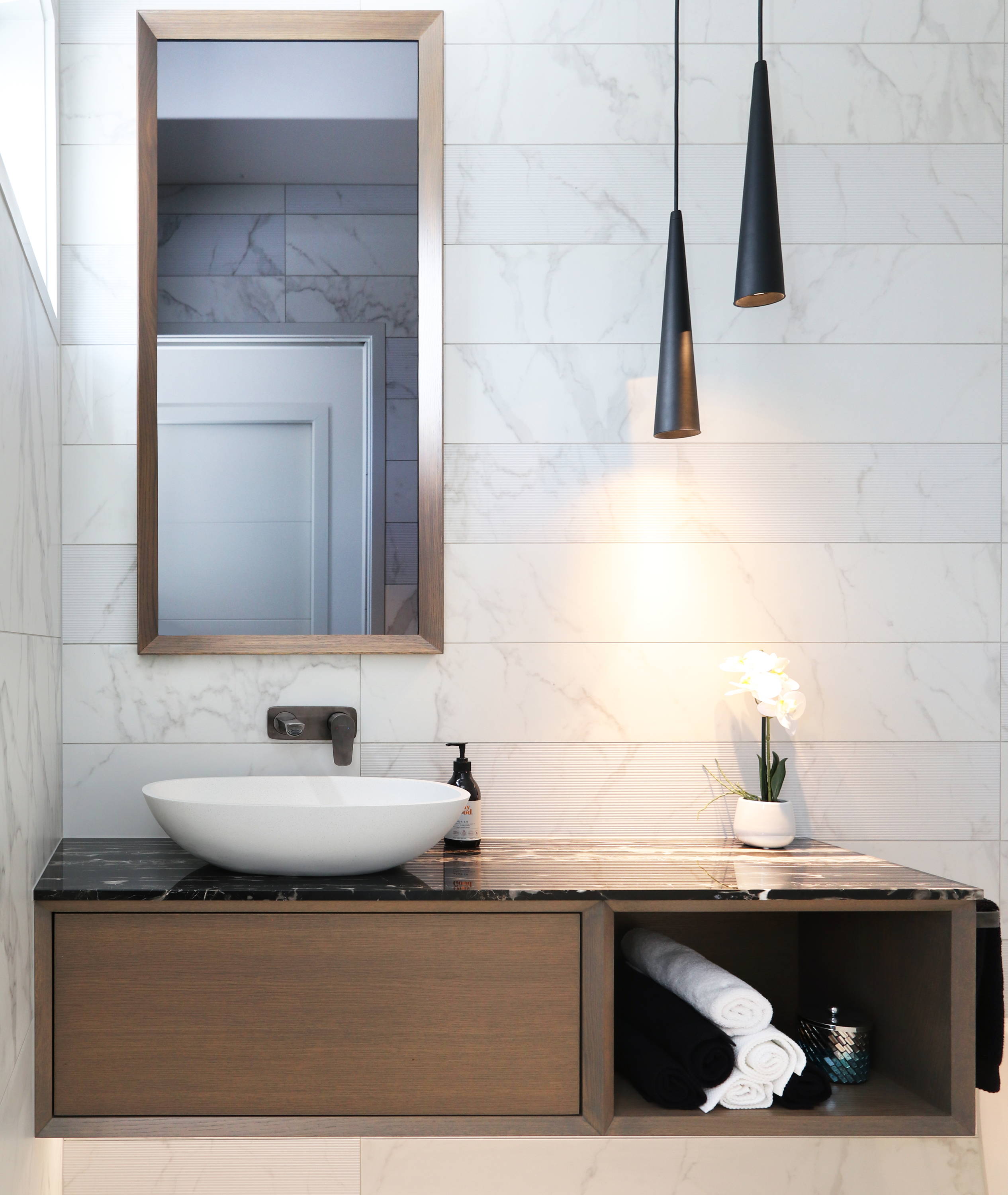 How to choose the right lighting for your bathroom vanity.
"One of the most popular modern lighting trends are hanging fixtures above the mirror. This gives the bathroom a crisp clean look. We recommend pairing a fixture exactly the same size or just a fraction smaller. This will help create a perfect balance in the bathroom."